5 tips to lower PPC spend without killing sales
What does every seller on Amazon want? We can say that the answer is rather clear -  minimal spend on advertising which results in maximum revenue. But the question which doesn't have a really obvious answer is: how do you optimize your PPC efforts and set them up for success without killing the sales? 
After you set up your campaigns on Amazon you will get impressions, clicks, sales. Of course this traffic will be a result of the money that you are willing to invest to get your products off the shelves. On that way to the increased sales, you might encounter a high ACoS. This metric is one of the most important ones when it comes to a successful advertising efforts. 
If this metric is high, that means that you are bidding too much on some keywords or that you spend on keywords that don't bring you profit. If you want to reduce that PPC spend to minimum without losing the sales, read these 5 useful tips: 
#1 Weekly bidding optimization
The best way for bidding optimization is once a week, and on that day you want to be sure that you checked your bid for every keyword in every campaign. Why once a week? It's simple, because Amazon has a data delay for sales made in the previous 72h. If you correct your bids every day, you can't be sure if some of your keywords are only spending money or they have some sales. If you decrease the bid for some keywords you may kill your sales and you don't want that. To prevent killing sales in this way, when you are correcting your bids you want to look at data for "last week".
#2 Monthly bidding optimization
Monthly bidding optimization is important because you will have a bunch of keywords that will spend a dollar or two every week and you may not notice it, but when you take a look for a longer period of time you can see that those keywords are spending lots of your money on a monthly basis. So our advice is to do a 30 day spend optimization so you can find those keywords and lower their bids or pause them.
#3 Bidding corrections
When you are doing your weekly bidding optimization you want to make sure not to decrease your bids too much, because if you decrease bids too much you may kill your sales. You want to go slowly decreasing it by 10% or 20% and week by week you will get your spend down with minimal chance to kill sales. Of course, you need to keep track of your results regularly as this way you will see if decreasing the bids is giving you positive results. 
Read more about how to optimize your bid.
#4 Search Term optimization
Besides bidding optimization it's very important to check for bad search terms that appear in your auto campaigns, broad and phrase match types. You can find these keywords when you download the "Search Term Report", our advice is to check for these keywords once a week and download reports from a two weeks period. Sort it out and find irrelevant search terms that are spending your money and put them in negative exact. Irrelevant search terms can cost you a lot of money and by negating them u are preventing that from happening and also reducing your spend without killing sales.
#5 Placement analysis and correction
It's also important to check ad placements in your campaigns. It's not always good to have Top of search or Product pages placements because it can cause increased spend and ACoS and you don't want it to happen for sure. Our advice is to check ad placements every two weeks for a period of the previous 14 days. Check placements for every campaign and if ACoS is high placement should be decreased. Still, you don't want to be too hard on decreasing placements for campaigns that have significant percent of conversions and high ACoS just so you don't kill sales. You need to play smart and test different placements thoroughly so you can be sure what option will bring you more benefits.
Read about how can PPC help your business. 
To sum it up 
As you can see, there are few ways which can help you lower your PPC spend without killing sales. You need to constantly monitor your Amazon account and download reports which show you best if some keywords need to be negated,  bids decreased or placements corrected in order to optimize the spend. 
Be aware of your bids and check them on a weekly and monthly basis to be sure if they have potential to kill your sales. If they do, decrease the bid if you want to reduce your PPC spend and continue monitoring them. Also, it is important to check your Search Term report in order to prevent some irrelevant keywords from spending your money without bringing sales. This way, you're optimizing your budget and focusing on relevant terms which are more likely to get your products sold. Besides that, you can't forget placement optimization. Remember, if some ads appear on the top of search, it doesn't mean that you will profit from this placement. Test different ad spots and see what works for you best. The main conclusion is: campaigns show their true potential if you have regularly optimized bids for relevant keywords with the ads n the right spot. 
If you feel like this is too much for you, what wouldn't you hire a PPC agency? Book a completely FREE audit and see all of the pain points of your Amazon account. 
About the author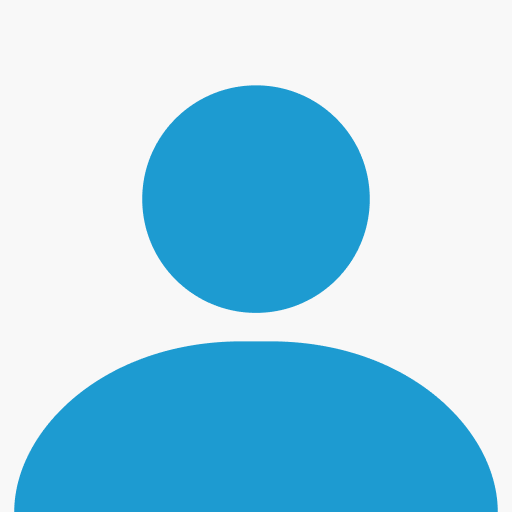 Miroslav Markovic is a certified PHP Web Developer with strong passion for PPC advertising. He is a junior PPC specialist at Sellers Alley and has two years of experience working on small and medium clients. Optimization and growing ad accounts are his main duties. He enjoys writing and sharing his knowledge with other PPC enthusiasts.